Welcome to my personal hell!!!!



Just kiddin. But hell can be accessed online following this link.

So who am I? I'm Omar Gookin, renegade computer guru and loose cannon extraordinaire. I'm everything your mother warned her daughter not to grow up to be. I'm a jack of all trades and master of 1.



That 1 is...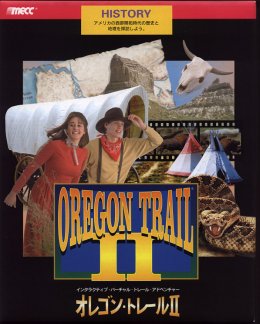 My Oregon Tales!!!
Want to read hip, happening stories from an OREGON MASTER ADVENTURER (and some GUEST STAR WRITERS)? If you LOVE fanfic, Oregon Trail, AND/OR good writing, click on the above link... NOW!

You'll LAUGH at the comic buffoonery of Lord Pontias. You'll CRY at the tender tragedy of Hudson Leick. You'll HISS at the infamous Xian Travers and his band of villains. Come to think of it, you'll probably also HISS at Lord Pontias, but that's beside the point.

Sign Independence Rock!

E-mail me


BACK TO LANCE AND ESKIMO DOT COM





Hi!